We are producing a GodsChild Records Radio Show featuring our artists. Click to learn more and listen.
read more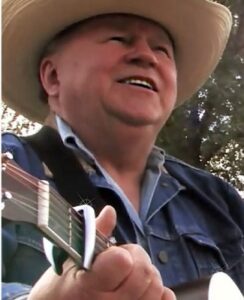 Billy Chernoff: "The One Thing I Can't Live Without"
GodsChild Records
is an artist driven Gospel music recording label whose primary focus is producing high quality material and getting it to the listeners. We operate on a National scale, focusing on maximum exposure for our artists.
About the Concerts
John Rees – "Most of my live work these days is as the designated "musician" at various African American churches in the NC, VA, WV region of the US. The normal job is to back up the featured choir, sometimes by myself, sometimes with a drummer. Usually the service starts with someone from the congregation breaking out in song,then everybody joins in. After a verse and a chorus, I have a pretty good idea of what chords fit the melody, so we're off and running.Once the preaching begins, we follow him, adding instrumental stabs to emphasize his message. After such a long music business career, I thought I'd seen it all, but this is a whole new style, and has yielded some magical musical moments."
Some of the churches:
Next weeks radio show was recorded in our new facility, the Recording Room, located at 319 S Main Street in Mount Airy, NC
We are working on new songs for (Carolina) John Rees song catalog
mastering work is being done for Betty Leftwich and the Gospel Blend (NC)